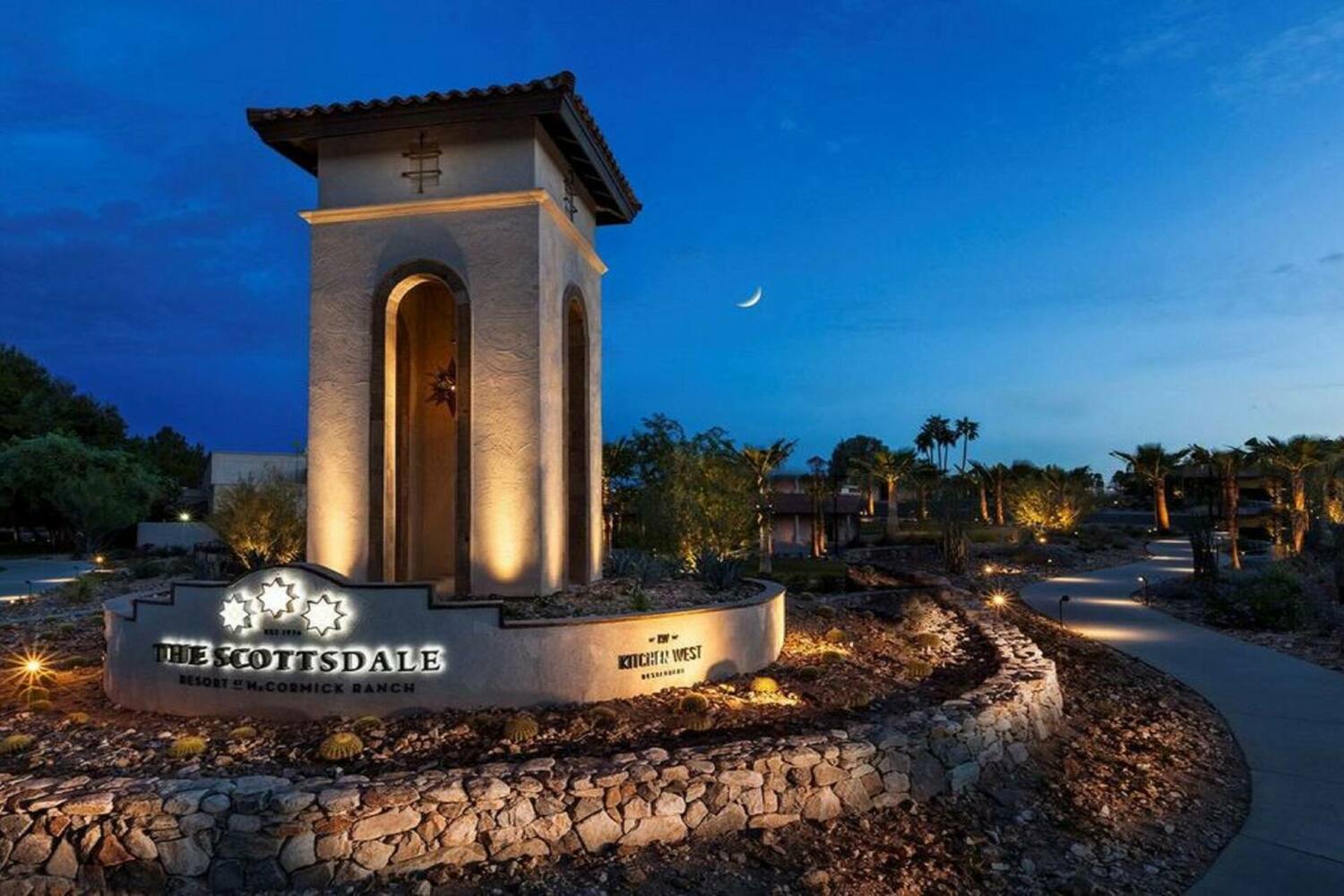 ---
Current Job Openings
The Scottsdale Resort at McCormick Ranch
Scottsdale, AZ
Job Summary
To manually set up, break down, and service all meeting rooms in accordance with hotel's high standards of quality.
Essential Job Functions
This description is a summary of primary responsibilities and qualifications. The job description is not intended to include all duties or qualifications that may be required now or in the future. The Hotel operates 24 hours a day and 7 days a week, so operational demands require variations in shift days, starting times, and hours worked in a week.
Keeping storage rooms maintained and organized.
Maintaining back hall: breakdown dirty dishes and bring to dish room.
Pickup linen and put away.
Set up all meeting rooms to the specifications of the guest. This includes considerable physical activity in transporting awkward and heavy materials such as staging, tables, chairs, dance floors, etc., from storage area to meeting rooms.
Break down all meeting rooms where meetings have concluded and return to storage closet so the room will be available to be reset for the next function.
Maintain established cleaning schedule of meeting rooms and ballrooms so the rooms always stay presentable.
Supply and replenish meeting rooms with clean glasses and fresh water.
Communicate with supervisor throughout shift to be aware of the work.
Perform any general cleaning tasks using standard hotel cleaning products as assigned by the supervisor to adhere to health standards.
Perform other duties as requested, such as cleaning up unexpected spills, or special guest requests.
Adheres to all company policies and procedures.
Follows safety and security procedures and rules.
Knows department fire prevention and emergency procedures.
Utilizes protective equipment.
Reports unsafe conditions to supervisor.
Reports accidents, injuries, near-misses, property damage or loss to supervisor/manager.
Provides for a safe work environment by following all safety and security procedures and rules.
All team members must maintain a neat, clean and well groomed appearance. (Specific standards outlined in team member handbook).
Perform any related duties as requested by supervisor/manager.
Assists other Banquet Personnel when need.
Knowledge, Skills & Abilities
Hold a current Food Handler Card.
Must have basic knowledge of food and beverage preparations, service standards, guest relations and etiquette.
Knowledge of the appropriate table settings and service ware. Knowledge of various types of equipment and set up styles used in the meeting rooms. For example: different table types (round, schoolroom, etc.).
Basic knowledge of the English language sufficient to understand inquiries from customers and communicate simple instructions.
Ability to comprehend and apply written product labeling instructions to enable the safe application of products and processes within the hotel.
Ability to remember, recite and promote the variety of menu items.
Ability to operate beverage equipment, e.g., coffee maker.
Physical Demands
Ability to lift and move multiple tables and chairs and podiums weighing up to 80 lbs. through a crowded room. This position requires considerable physical activity on a continuous basis throughout the shift for room set up and breaks down.
Ability to grasp, lift and/or carry, or otherwise move or push goods on a hand cart/truck weighing a maximum of 100 lbs.

Frequent twisting, bending, stooping, reaching, standing, walking, talking, hearing, seeing and smiling.
Benefits
401(k)
Dental insurance
Disability insurance
Employee assistance program
Flexible spending account
Health insurance
Life insurance
Paid time off
Vision insurance
Room Discounts
Employee Food and Beverage Discounts
EEO: Driftwood Hospitality Management is committed to a diverse and inclusive workplace. We are an equal opportunity employer. Qualified applicants will receive consideration for employment without regard to race, color, religion, sex, sexual orientation, gender identity or expression, national origin, age, disability, pregnancy, genetic information, protected veteran status, or any other legally protected status.
The Scottsdale Resort at McCormick Ranch
278 Room Resort
Tranquil oasis in the heart of Scottsdale
Our AAA Four-Diamond Scottsdale Resort offers an upscale, authentic experience within easy reach of popular attractions. Sip a cold beverage in a cabana by one of our two pools or play a round at McCormick Ranch Golf Club, an adjacent award-winning golf course. We also offer three restaurants and 90,000 sq. ft. of event space.