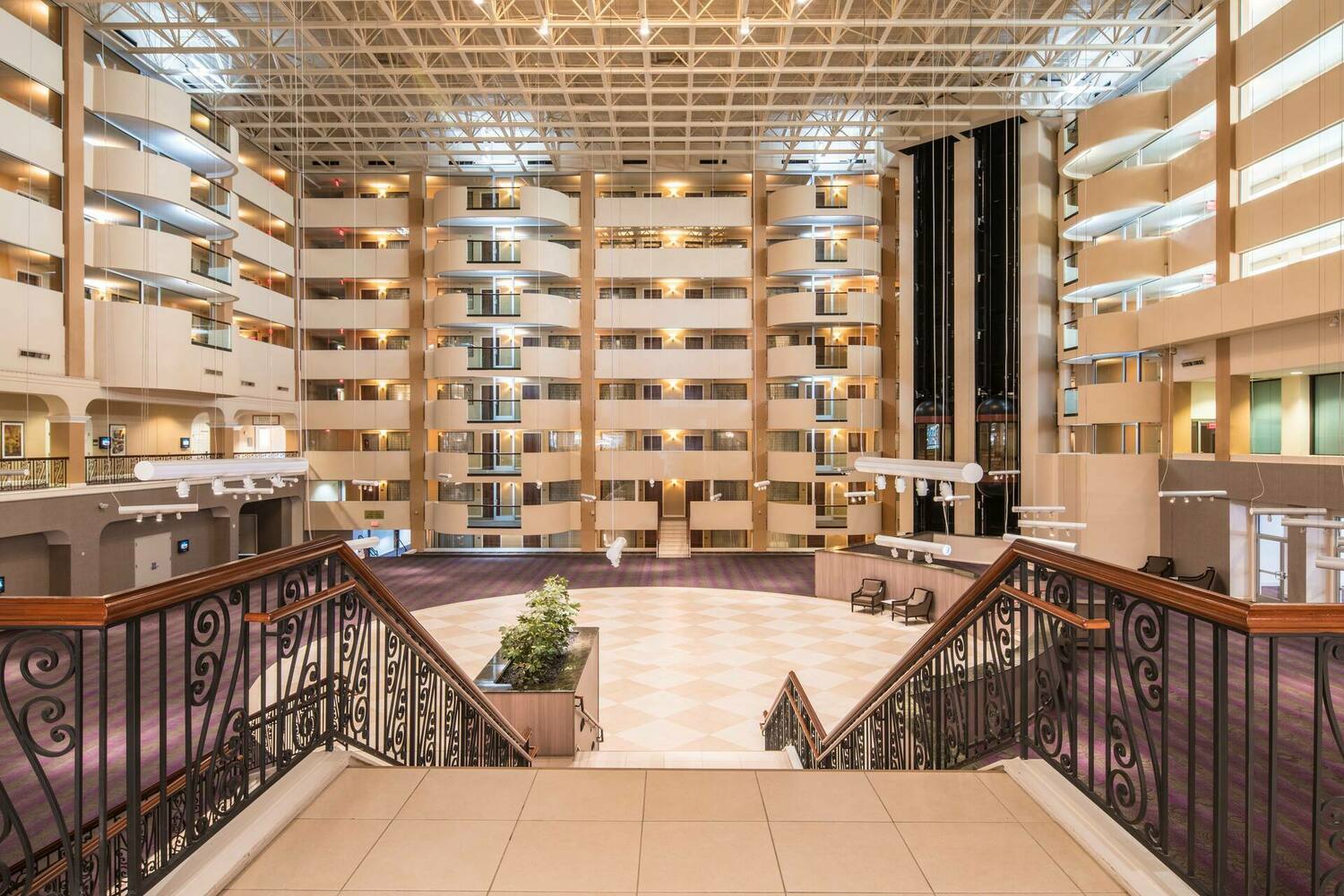 ---
Hilton Washington DC/Rockville Hotel & Executive Meeting Center
Rockville, MD
Job Summary
Responsible for assisting with the set up and breakdown of the event space and serving food and/or beverages in a friendly, courteous, and professional manner according to the hotel's high standards of quality.
Essential Job Functions
This description is a summary of primary responsibilities and qualifications. The job description is not intended to include all duties or qualifications that may be required now or in the future. The Hotel operates 24 hours a day and 7 days a week, so operational demands require variations in shift days, starting times, and hours worked in a week.
• Gather supplies and set up banquet room as described in the Banquet Event Order and as instructed by Banquet Captain to include linen, service ware and glassware.
• Attend stand up meetings before events to learn function particulars, including guest and hotel expectations.
• Greet guests and respond to requests in a friendly and courteous manner.
• Serve the food and/or beverage in the order and to the expectation of the Banquet Captain to ensure consistency throughout the banquet.
• Promptly bus dishes as guests complete each course and/or meal at the end of the meal or function.
• Replenish beverages as necessary, and check with guests for overall satisfaction.
• Once banquet is complete, clear and, if necessary, reset banquet rooms according to Supervisors specifications to ensure the readiness of the room for the following function.
• Line out supplies as directed for future functions as needed.
• Perform all assigned side work to include replenishing condiments and restocking banquet shelves with supplies.
• Perform general cleaning tasks using standard hotel cleaning products, as assigned to adhere to health standards.
• Adheres to all company policies and procedures.
• Follows safety and security procedures and rules.
• Knows department fire prevention and emergency procedures.
• Utilizes protective equipment.
• Reports unsafe conditions to supervisor.
• Reports accidents, injuries, near-misses, property damage or loss to supervisor.
• Provides for a safe work environment by following all safety and security procedures and rules.
• All team members must maintain a neat, clean and well-groomed appearance. (Specific standards outlined in team member handbook).
• Perform any related duties as requested by supervisor/manager.
• Assists other Banquet Personnel when need.
Knowledge, Skills & Abilities
• Knowledge of all State, Federal and Corporate liquor regulations pertaining to serving alcoholic beverages to minors and intoxicated guests.
• Hold a current Food Handler Card.
• Must have basic knowledge of food and beverage preparations, service standards, guest relations and etiquette.
• Knowledge of the appropriate table settings and service ware.
• Basic knowledge of the English language sufficient to understand inquiries from customers and communicate simple instructions.
• Ability to comprehend and apply written product labeling instructions to enable the safe application of products and processes within the hotel.
• Ability to remember, recite and promote the variety of menu items.
• Ability to operate beverage equipment, e.g., coffee maker.
Physical Demands
• Ability to transport up to 30 lbs. through a crowded room on a continuous basis throughout the shift.
• Lifting Thirty (30) pounds maximum.
• Ability to grasp, lift and/or carry, or otherwise move or push goods on a hand cart/truck weighing a maximum of 100 lbs.
• Frequent twisting, bending, stooping, reaching, standing, walking, talking, hearing, seeing and smiling.
Hilton Washington DC/Rockville Hotel & Executive Meeting Center
315 Room Hotel
Conference center convenience near DC
Find us opposite Twinbrook Metro Station, which goes to the heart of Washington DC in 30 minutes. Also nearby are offices for the FDA, Lockheed Martin, IBM, and iHeartRadio. Our conference center boasts 35,000 sq. ft. of flexible space including 14 conference rooms and a ballroom. We also have a restaurant, bar, café, and fitness center.